Issue 122: Does the name Satoru Iwata mean anything to you? It's alright if you didn't know who he was, but if you are a gamer I think you should silently bestow some reverence. He was the CEO of Nintendo and a game developer pioneer who recently passed away. I know Nintendo had very little to do with MMO games but a gamer is always a gamer no matter what platform they prefer. I have a link to a great article about his life that you should check out in this issue.
Sadness aside, the SDCC definitely provided us all with many funny feelings in our special places. We not only got a sneak peak at The Force Awakens but also the Deadpool trailer (which is very NSFW, btw) the leaked X-Men: Apocalypse trailer, and you should seriously check out this Suicide Squad trailer (it actually looks pretty good). Of course there was also more details about the upcoming Warcraft movie. It was an exciting weekend for movie geeks and gamers alike. Arousing trailers aside, we do have some gaming news to talk about. The rumor mill and teasers continue from Blizzard regarding new content, specifically around Hearthstone. There is more information on the group changes for SWTOR as well as several other titles with new content coming in the next few months. KCGO.
The Secret World: Issue #12
Posted 7.10.15
– The next issue for The Secret World, called To the Dark Tower Below which is a pretty long name compared to their past issues, has official cover art which the devs have unveiled to their adoring fans. I think it does look pretty cool, not to mention the warewolf/worgen type mob that is also pictured in the article. I kind of wish that is a model for a future playable class, but I think its just a mob in the new raid. Speaking of raids, apparently they have revamped all the old raids too so this new issue is going to have some pretty big changes.
Massively Overpowered post
As Promised: Warcraft Movie Details
Posted 7.11.15 – Just as Blizzard promised, Legendary provided SDCC attendees with a look at the upcoming Warcraft movie. The first official trailer is promised to be available this November but you should check out the link I provided if you are curious about the movie adaptation. MMO-Champion has a nice write-up of things talked about and on display for folks to see, including some pretty awesome movie posters and promo images. I hope the movie is as awesome as its being hyped up to be.
MMO-Champion post
RIP Satoru Iwata and Thank You
Posted 7.13.15 
– "
On my business card, I am a corporate president. In my mind, I am a game developer. But in my heart, I am a gamer.
" During his speech at the 2005
Game Developers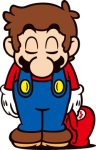 Conference
, Satoru Iwata said that about himself. The man that gave us Nintendo and pioneered the console gaming industry, passed away on July 11th at 55 years old. A tragic end to an absolutely epic life and legacy. Kotaku posted a really great article about Iwata's life as CEO of Nintendo, with lots of great pictures from the debuts of the various iterations of the Nintendo consoles. If you have 10 minutes to spare, I would recommend reading the article. RIP Satoru Iwata!
Kotaku article | Gamespot's Tribute
New Hearthstone Content Coming?
Posted 7.13.15 – Blizzard definitely likes to tease us, I'm pretty sure that is part of their mission statement that they tell new employees but is never seen outside of the company. Which is why its not surprising that, in typical Blizzard fashion, they are dropping subtle hints at new Hearthstone content either in the form of an expansion or a new adventure pack. Apparently July 22nd is when they plan on telling us so my money is on an adventure pack (I would think they would save expansion announcements for Blizzcon). If you haven't been paying attention it looks like the Argent Tournament (remember that from Wrath of the Lich King) will be coming to Hearthstone sometime (this year?).
Massively Overpowered post
SWTOR Group Content Changes
Posted 7.14.15
– I never got a chance to raid in SWTOR. I did a couple of max-level flashpoints but never got to do an operation. If I could afford another subscription game (and had the time for another MMO) I would definitely try to raid. Self-pity aside, if you are a raider or you enjoy flashpoints in SWTOR and you are curious about what is changing in the overhaul of the group content in the upcoming expansion, check out Larry Everett's Hyperspace Beacon post where he covers all of it (I've always enjoyed his posts).
Massively Overpowered post
StarCraft 2 Pre-Orders Are Live
Posted 7.15.15 – You can now pre-order StarCraft 2's third (and final, I believe) chapter, Legacy of the Void. The pre-order option should be available via Battle.net and the estimated live date is something this winter; although I bet it will be sooner than that because its awfully early to start pre-orders for a winter release. My guess: sometime on or after Blizzcon. As is typical of Blizzard, there are regular editions, deluxe editions, complete editions (for anyone who hasn't bought the game at all) and most of those editions will come with digital goodies for their other titles (i.e. Hearthstone, World of Warcraft, etc).
polygon post
Neverwinter: Strongholds Coming In August
Posted 7.15.15
– The next big content patch for Neverwinter has an official launch date of August 11th, but this will be on the PC only. Looks like console gamers will have to wait a little longer (another reason PC > console). At any rate, the patch, called Neverwinter: Strongholds, will allow players to work together to lay siege to and take control of a stronghold. Once the PvP element becomes available (approximately a month later), players will then be able to battle other player strongholds (for world domination!). The officially announcement trailer is also available to see.
Massively Overpowered post
The MMO Times is a post I put together periodically of different MMO news articles that I think are interesting, fun and/or exciting. If you are interested in receiving these posts in an e-mail please click here to subscribe.