I haven't watched Season 8 of The Walking Dead yet. I forgot it was even available on Netflix. After seven seasons of it I've realized that the novelty has worn off. The tragic rumor of Season 9 is that it is Andrew Lincoln's final season. Rick Grimes will be killed off (because that's how a character leaves the show). Also I have not seen any statement by AMC that this is the final season. So The Walking Dead will continue on without Andrew Lincoln? That's like killing Matt Murdock but not ending the series (don't get any ideas Netflix!).
Just End It and Pass the Torch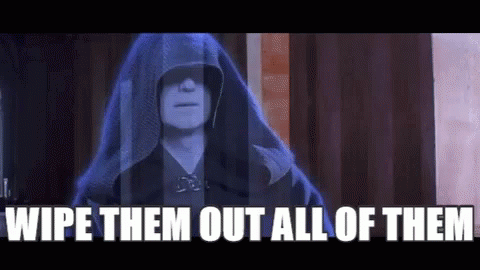 If Andrew Lincoln is leaving in true Walking Dead fashion, then end it with season 9. It's time to pass the proverbial torch. There are many new shows now that are providing that fresh mystery and thrill (e.g. Stranger Things and The Haunting of Hill House). Every season of TWD is starting to be a rehash of the prior season (find a town, encounter someone truly twisted and evil, defend the town, destroy the town).
At this point I'm starting to root for the zombies. In fact let's just end the series with all of mankind turning to zombies. Just wipe everybody out!
By the way, if you enjoy watching thrillers then check out The Haunting of Hill House. It's very well done!
/cheers
The things that go through my mind when I'm alone with nothing but my thoughts for entertainment is dangerous. Some might even say eccentric. Consider this your warning about today's Random Thought of the Day