Issue 143: Welcome back, gamers. I hope you are having great weather to enjoy some outside time (just watch out for that daystar). April 18th seemed to be the day that all the interesting news decided to surface. Nearly everything you are about to read was posted all on the same day. It's not a big deal, honestly. It just means I might be assembling issue 144 sooner, depending on what else is announced this week. PAX East is coming up April 22nd – 24th in Boston so you can expect to see a few treats surrounding that after this weekend.
Blizzard seems to be back to their old tricks (of not listening to their player/fan base). Perhaps Overwatch on the cusp of our fingertips might be part of their excuse, but that would be kind of lame. Star Citizen is ready to welcome you to PAX East and while we are on the topic of "free", Neverwinter is now available by another means. Your merciful wings are ready to aid you in the depths of hell (if you meet the Overwatch requirements). It's a lot of interesting news to come out in one day. KCGO.
Legion Launch Date Announced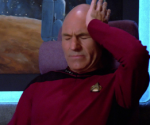 Posted 4.18.16 
– Blizzard has finally let us all know when the next WoW expansion will launch: August 30th. I don't understand why it's so far away. It will be nearly 3 months shy of two years from the launch date of WoD. The pleas of the players for Blizzard to launch content more frequently still seems to fall upon deaf ears. If it was going to take this long there should have been another content patch before Hellfire Citadel. Even the most casual of player will be looking for other things to do which means those subscription numbers might drop some more. I don't know if they have so much confidence that Legion will bring people back in droves or maybe Blizzard is just giving up on WoW subs and going back to the old pay-to-play model. Granted if you pre-ordered Overwatch, the early access starts May 3rd and the game launches May 24th. I guess that gives us all time to play Overwatch until Legion launches, but will folks come back to play Legion once they have played Overwatch, or will they find something else to play? Risky move, Blizzard.
Blizzard Watch Launch Announcement
Overwatch Beta Closing Soon
Posted 4.18.16 – Since we are talking about Overwatch it should be noted that the closed beta will be shutting down on April 25th. If you have been fortunate enough to be in the beta you better get your last bit of testing in, the 25th is fast approaching. It's also important to note that your progress will not be saved. You will have to start over with the rest of us starting with the early access (May 3rd) or the open beta (May 5th). If you want to see some gameplay videos from the closed beta testing, the link has a list for you.
Gamespot post
Star Citizen Is F2P Briefly
Posted 4.18.16
– PAX East is upon us and in celebration of the upcoming expo, Cloud Imperium is opening up Star Citizen to Free-2-Play and Test to take you into PAX East (which starts on the 22nd). Access to the game will continue until the 25th.
Massively Overpowered post
Neverwinter Now in Windows Store
Posted 4.18.16 – If you have updated your PC to Windows 10, Microsoft has a nice gift for you. Neverwinter should now be available in the Windows Store. If you haven't upgraded to 10, I would highly recommend you do that, unless you are happy with Windows 7. If you are still using Windows 8/8.1, for the love of all things holy, upgrade. Windows 8 is awful and I feel pity for you if you're still using it. By the way, it is a free download.
Massively Overpowered post
Your Mercy Wings Are Available
Posted 4.18.16
– If you pre-ordered Overwatch and you are playing Diablo III then your first goodie is available. One of the perks for pre-ordering Overwatch were Mercy's wings for your Diablo III characters. Now you can appear like a valkyrie as you battle demonic foes. The link takes you straight to the Battle.net page which has an animation to drool over and it will explain how you can redeem your wings. Enjoy.
battle.net post
Whispers of the Old Gods Date
Posted 4.19.16 – Looks like Blizzard saved something to be announced on the 19th. If you're a Hearthstone player and you are excited for the next deck your wait is nearly over. Blizzard has given us a date for the release for Whispers of the Old Gods. April 26th (this coming Tuesday). So in less than a week you will have 134 new horrifying cards that could change your world. The link also provides the new trailer, if you haven't seen it already. So get your decks ready for "entities of supreme power".
battle.net Hearthstone page
Let's end this issue with a Tracer victory pose!
The MMO Times is a post I put together periodically of different MMO/gaming news articles that I think are interesting, fun and/or exciting. If you are interested in receiving these posts in an e-mail please click here to subscribe.